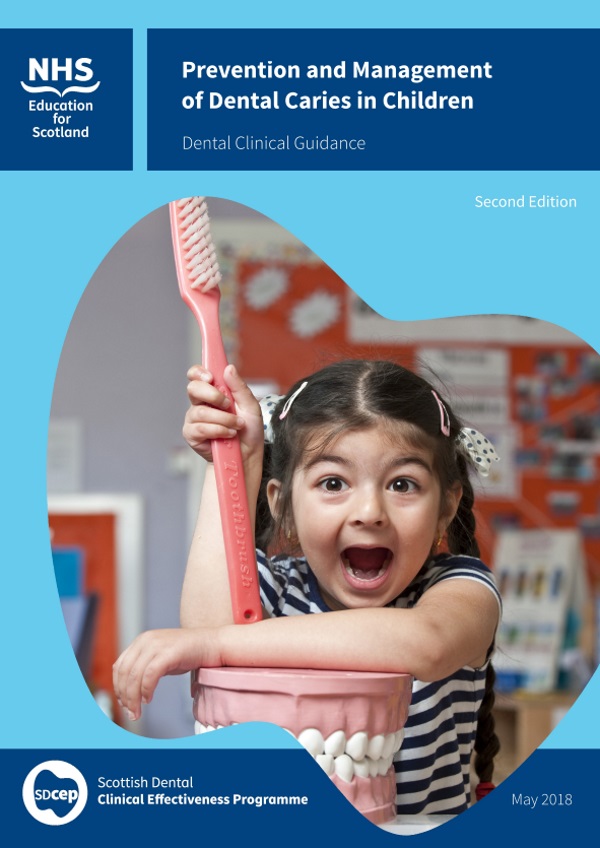 Prevention and Management of Dental Caries in Children
Published May 2018 (2nd Edition)
Downloads
Guidance in Brief (PDF) summarises the main recommendations and clinical practice advice within the full guidance
Full Guidance (PDF)provides more detail about the recommendations and how to follow them, including illustrated step-by-step advice on individual clinical techniques and flowcharts for decision making about prevention and management options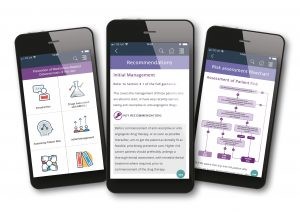 Also available via the SDCEP Dental Companion website.
Versions in accessible formats (Word) are also available
These publications are only available as downloadable online resources. They are not available in print.
About this guidance
Prevention and Management of Dental Caries in Children aims to support dental teams to improve and maintain the oral health of their younger patients through the delivery of preventive care and, where necessary, effective management of dental caries. The second edition includes advice on
assessment of the child and family
helping the family manage dental care
delivery of preventive care based on caries risk
choosing from the range of caries management options available
delivery of restorative care, including how to carry out specific treatments
referral and recall
management of suspected dental neglect
working with other agencies to support and safeguard the wellbeing of children and young people

NICE has accredited the process used by the Scottish Dental Clinical Effectiveness Programme to produce its Prevention and Management of Dental Caries in Children guidance. Accreditation is valid for 5 years from 15 March 2016. More information on accreditation can be viewed at www.nice.org.uk/accreditation.
NICE accreditation was subsequently renewed in 2021 and is valid until 15 March 2026. Further information about NICE accreditation of SDCEP guidance can be viewed at NICE Accreditation.

The British Society of Paediatric Dentistry has endorsed this guidance as a source of reliable, high quality professional advice that promotes the provision of safe and effective oral health care for patients.
Guidance development
The second edition of this guidance is based on consideration of available evidence and the opinion of dental experts and experienced practitioners and has been subject to open consultation and peer review prior to finalising for publication.
Recommendations for caries prevention in children are primarily based on the evidence on which the Scottish Intercollegiate Guideline Network (SIGN) guideline 138 Dental Interventions to Prevent Caries in Children is based. Recommendations on the management of dental caries have been expanded, with a more comprehensive approach to management of children's primary and permanent teeth and management techniques presented in a separate section.
The methodology used for the development of this guidance, including details of the evidence search strategy, evidence appraisals and information about conflict of interests can be found in the Prevention and Management of Dental Caries in Children Methodology (PDF).  Further information on the SDCEP guidance development process is available or contact the SDCEP office (scottishdental.cep@nes.scot.nhs.uk).
During the development process, potential barriers to the implementation of this guidance were identified. A Guidance Implementation Summary (PDF) of information about these is provided. For further details visit the TRiaDS website.
A Guidance Development Group comprising individuals from relevant branches of the dental profession and two patient representatives was convened to update this guidance.
SDCEP acknowledges the important contribution of all those who commented during the consultation and peer review stages.
Review and updating
For this guidance, a review of the topic will take place five years after publication and, if this has changed significantly, the guidance will be updated accordingly.