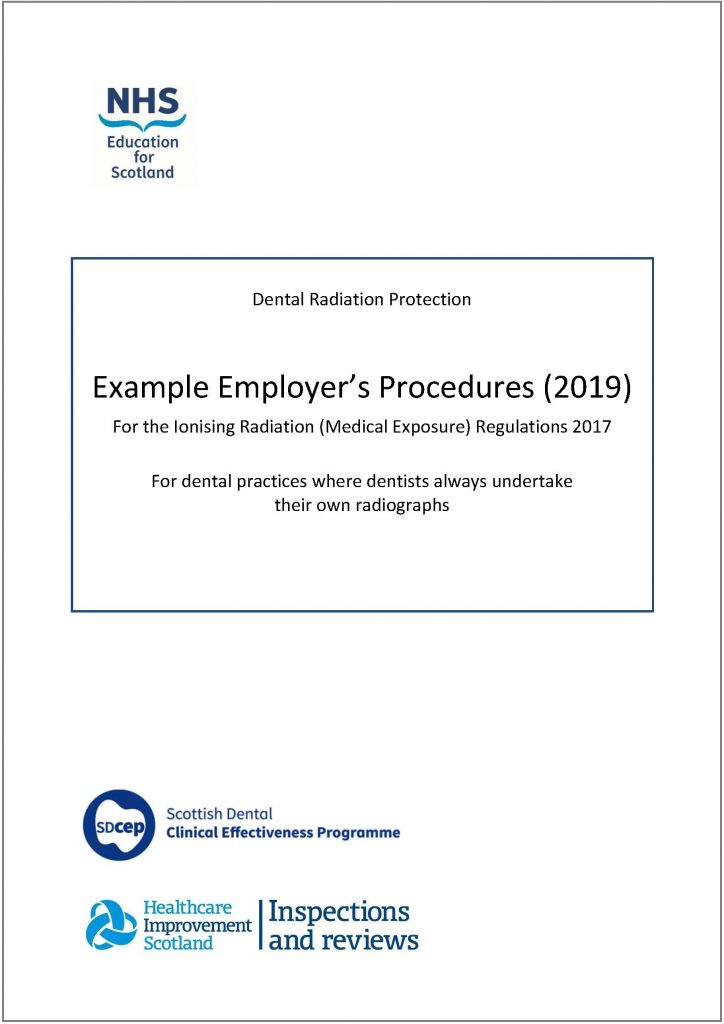 Additional Resources for Radiation Protection
In addition to the templates and checklists provided in the Radiation protection section of the Practice Support Manual, further resources are available to download from this page.
Employer's procedures
A requirement of The Ionising Radiation (Medical Exposure) Regulations 2017 is that the Employer puts in place written Employer's Procedures for Referrers, Practitioners and Operators to ensure that radiation is used safely and appropriately.
Two sets of example Employer's Procedures (each containing 18 example procedures, EP1-18) are available for practices to adapt for use.
Practices may require multiple copies of some of the templates and other resources included within the example Employer's Procedures. Separate files of these documents are provided here, for convenience.
Employer's protocols
Example Employer's Protocols for Exposures, for different types of exposures, can be downloaded using the following links and adapted to suit your practice's needs. Other protocols may be required.
Guide to radiation protection for the CPI
All NHS general dental practices in Scotland are subject to a Combined Practice Inspection (CPI) by their Health Board every 3 years. The current version of the CPI checklist can be downloaded from the Scottish Dental website. Part of the inspection assesses compliance with the requirements of the Ionising Radiations Regulations 2017 (IRR) and the Ionising Radiation (Medical Exposure) Regulations 2017 (IR(ME)R). As such, the CPI checklist (Section 2F) includes a number of items relating to documentation for work with dental x-rays.
A Guide to Radiation Protection Documentation for the Combined Practice Inspection is available to download. This guide aims to explain the CPI requirements for radiation protection and signposts to further information, advice, templates and examples of documents and records that may be adapted for use by practices to meet the requirements.